Others - Internet Programs from 1 to 50 listed after downloads number Internet Download Manager, Mobile Phone Tools v3, Wi-Fi WEP Key Generator, BadBlue Excel Web Spreadsheet Collaboration Server, Globe7, ASP.NET Chat Pro
Order programs after
downloads
or
name
or
date
(currently are listed after popularity)

1)
Internet Download Manager 1.2
Internet Download Manager increases download speed with built-in download logic accelerator, resume and schedule downloads
---
2)
Mobile Phone Tools v3 3.0
Connect your laptop to your cell phone, use your cell phone as a modem; synchronize cell phone contacts and calendar with your PC. Complete Outlook integration. Create mobile media with ringtone software features, wallpaper and video editing tools.
---
3)
Wi-Fi WEP Key Generator 2.2
The Wi-Fi WEP Key Generator Utility allows you to create WEP keys that work between manufacturers. Now you can use D-Link with Linksys with Netgear with Belkin with SMC, etc. and easily maintain your wireless networking security settings.
---
4)
BadBlue Excel Web Spreadsheet Collaboration Server 2.71
Share Excel files, photos, music, videos, and business documents securely. BadBlue is one of the easiest web servers ever created. You can get started in seconds and it is much easier to use than an FTP server or Apache. Get BadBlue today!
---
5)
Globe7 2.0.0.0
Globe7 is a free downloadable soft phone which enables you to make calls from pc to pc, pc to mobile and pc to landline. Globe7 offers you a free phone number to make free pc to pc calls and receive unlimited free incoming calls from any phone.
---
6)
ASP.NET Chat Pro 3.3
Full featured, customizable, fast ASP.NET chat with no page refreshes. Private and moderated rooms. Private messages. Ignore, Kick, Ban from room or site. Abusive words, flooding control. Hyperlink aware. Support Helpdesk or Chat skins. Multilanguage
---
7)
eBay Auto Bidder 3.1
* Over 5,000 satisfied users have purchased Snipe * Snipe is Secure - you do not release your username/password to a third party * Regular, free upgrades * Unlimited automated auction bidding
---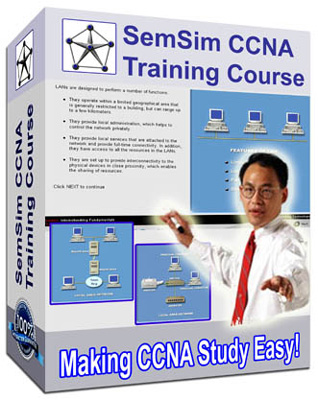 8)
SemSim CCNA 640-802 Certification Exam Training 2.2.1
SemSim CCNA 640-802 Training : Online Cisco CCNA 640-802 Certification Exam Training is an online course that teaches you using sound, graphics, interactive simulations and assessments. Updated to reflect the latest exam trend: 640-802, ICND1, ICND2
---
9)
Shareaza 2.2.1.0
Shareaza is a spyware free P2P file-sharing client that connects to four modern networks: G2, Gnutella, eDonkey2000, and BitTorrent. Shareaza has a customizable interface, advanced search, corrupt file detection, user ratings, media player, and more.
---
10)
Free Area Code Selector 1.0
International Area Codes, A collection of all international area codes in the world. Free Download. The program is quite simple so even if you are a beginner you can use it without any trouble.
---
11)
Text Reader Software 1.0
SpeechAnywhere tool can speak English/Chinese text selected in a normal window. Software also provides a facility to listen to web & online articles in English/Chinese.
---
12)
WinaXe Plus SSH X-Server for Windows 8.6
SSH X-Server for Windows, Secure way to run Linux and Unix on Windows Desktop. This powerful software package provides a cost-effective way to transform your PC into a powerful X-Windows workstation. All that you need for connection is included.
---
13)
Mizo - ICQSMS Companion 1.2
Mizo - ICQSMS Companion allows you to send free SMS worldwide using ICQ's excellent SMS sending feature. Compose your SMS offline and send them to the Outbox, and send these SMS when you get online. Includes Address Book, History log, etc...
---
14)
AceaXe Plus Windows XServer 1.6
SSH XServer for Windows, Secure way to run Linux and Unix on Windows Desktop. This powerful 64&32-bit software package provides a cost-effective way to transform your PC into a powerful X-Windows workstation. All you need for connection is included.
---

15)
URL Snooper 2.05.01
Url Snooper watches all network traffic and identifies hidden urls, especially streaming media urls.
---
16)
AddInternet Buscar Dominio 1.33
AddInternet Buscar Dominio es un software gratuito que te permite buscar dominios internet libres para registrar así como averiguar quien es el dueño de un dominio mediante búsquedas en la base de datos gloal Whois.
---
17)
Abyss Web Server X1 2.5
Abyss Web Server X1 is a free and compact web server. It supports SSL, CGI/FastCGI, ISAPI, SSI, ASP.NET, URL rewriting, bandwidth throttling, anti-leeching, anti-hacking, and features an intuitive multilingual remote web management interface.
---
18)
Merak Mail Server 8.9.0
A multiple award winner, Merak Mail Server is a reliable, easy to use mail server that is used by more than 30 million users worldwide. With Integrated Antispam and Antivirus it represents modern secured e-mail solution.
---
19)
Trackback Submitter 0.1
Submit pingbacks and post trackback links automatically with Trackback Submitter software.Let's get started. First of all, you need to know what trackback is, so here is the quote from Wikipedia: Trackback is a mechanism for communication between...
---
20)
SmartSMS 5.0
SmartSMS enables you to send Picture Messages, Caller Group Graphic, Operator Logos, Ringtones, EMS messages and FlashSMS direct from your PC to a GSM phone. Send using modem or Phone (connected through cable/IR/bluetooth) or Internet.
---

21)
WFilter Enterprise 3.1
Monitor all Internet activities of your network...
---
22)
YoutubeCrazyVideos 2 0
YoutubeCrazyVideos 2 is a powerful desktop software that improves the youtube experience, it is Completely freeware without malware (spyware,adware,...) with an intuitive user interface, you can quickly search, play, download, convert, extract audio.
---
23)
Yahoo Auto Answer System 1
A Answering machine for your yahoo instant messenger, leave funny messages for your friends while your offline on yahoo messenger, leave away notes for users while your not at your computer, trick your friends with funny responses to their questions.
---
24)
Network video server(NVS) management 3.6
ip video server (client) that provides users with a easy way to remotely view any camera via Internet Explorer Web Browser or NVS client.H.264 video coding ,support real-time D1, CIF, QCIF format.
---

25)
Work Examiner 2.1.337
Work Examiner Internet Usage Monitoring tools for pc monitoring and internet monitoring. Get our computer and internet monitoring for tracking employees' activities, generating detailed reports, locking/unlocking separate applications or websites.
---
26)
Your Camera 2.6.7.0
Remote video supervision system for home and firm. Remote access from: cellphone, PC or PocketPC. MPEG-4 and steaming support. Detection of motion and notification: SMS, email, FTP, voice. Interaction with USB cameras and TV tuner cards. User friendly.
---

27)
onlineTV 2.5.0.0
Thousands of Internet radios, autom. recording as MP3, OGG, WAV, Traffic control for volume tariffs, Music-Library, Audio-Editor, Audio-converter, CD-Burner, Hundreds of music videos, support of iPod and Playstation Portable (PSP)
---
28)
Bluetooth PC Dialer 2.0
With Bluetooth PC Dialer a phone call is never more then one click away independent of where the number is located on your PC. Bluetooth PC Dialer is both a stand-alone application and an Outlook plug in.
---
29)
SkyFex Remote Assistant 1.0
SkyFex Remote Assistant is a free service that allows seeing what is happening on the remote computer desktop in real time.
---
30)
NetShred X 3.16.1
Permanently clear cache, history and more with this internet track eraser for Mac OS X that is easy, fast and cleaner. Easy because it runs automatically. Fast because you don't have to wait for it. Cleaner because it will erase, not just delete.
---
31)
Remote Desktop for Mobiles 2.1
Remote Desktop for Mobiles is a communication tool that gives you the unique ability to connect to your desktop computer through almost all currently popular mobile phones, Blackberry devices or even usual Web browsers and interact with it remotely.
---
32)
XStandard XHTML WYSIWYG Editor 1.6.2
The leading, standards-compliant plug-in XHTML WYSIWYG editor for Windows and browser-based (IE / Firefox) content management systems. Multilingual, fully customizable. Generates clean XHTML Strict or 1.1 markup. Uses CSS. Lite version is free.
---
33)
Thin File Putter 1.00
Thin File Putter is an HTTP PUT method file uploader. This browser based solution makes it possible to upload very large files over an HTTP connection and even resume interrupted uploads.
---
34)
! Fanta Morph 1.0
FantaMorph! is a powerful and easy-to-use morphing software for the creation of fantastic image morphing pictures and sophisticated animation effects. With our revolutionary rendering engine and a super friendly user interface, creating morphing pict
---
35)
eMenutree 4.6.1
This freeware makes javascript drop down and click-to-open tree menus for web pages. Tree menus work in all major browsers and most minor browsers. The program is easy to use. It does not require any javascript programming, and has many options.
---
36)
Feed Editor 5.52
You want to create professional RSS feeds but you have no time learn RSS technology. Feed Editor is solution for you! You don't need to be a computer science guru and learn Internet technologies. Our editor makes work with RSS feeds maximally simple.
---
37)
AIM Buddy Icon Stealer 1.2.5
AIM Buddy Icon Stealer is a brand new program for AOL Instant Messenger (AIM) that allows you to Steal Buddy Icons from all your AIM buddies. That means you can have and use any of the icons they have used!
---
38)
Picsist 2.3
Picsist is a Windows software that serves PC camera image out to i-mode cellphone. You can make it very easy to build Web camera system on your PC! This is the best solution for security camera or viewing your pet during absence from home.
---
39)
Net-Probe 1.0.1
Net-Probe scans and draws a graphical representation of a network, offers integrated network monitoring with graphs, alarms and service checks. Combining many essential tools in a single flexible framework required by all network administrators.
---
40)
C# Code Export 1.0.0
Quickly and easily reindent, print and export your C# documents (10+ formats supported) with C# Code Export. Convert your C# documents to PDF, RTF, images and more!
---
41)
myNetMon 2.0
myNetMon, Network Monitor and Packet Analyzing Tool (V.2.0) myNetMon is windows based network monitor and packet analyzing (sniffer) tool. myNetMon uses WinPcap, a windows port of Libpcap which is a packet capturing library.
---
42)
FreeWebStream 1.133
FREEWEBSTREAM is a new award winning software application (Freeware) for Windows, Now you can watch hundreds of LIVE worldwide TV and Radio stations on your PC, free of charge!
---
43)
GSA Image Analyser 1.0
Analyses 2D-Images of any kind. It can recognize and count objects in an image but also calculate the distance and areas in it.The GSA Image Analyser is a program for the scientific evaluation of 2D images (image analysis).
---
44)
Happy XP-3000 Slip-down Menu 1.30
Easy-to-use slip-down menu to help visitors around your site. Horizontally laid out menu. Uses a great-looking XP-3000 design. Online configuration tool. Supports user-definable multi-state icons and many more features.
---

45)
EasyByte Ticker 1.5.9
Radical new concept in information management, intelligently displays news and information from ANY source
---
46)
BuddyCheck 1.0.0
BuddyCheck will show you the real online status of your Yahoo! Messenger friends. It will regularly check to see if they are online, even if they are invisible or are using Stealth Mode.
---
47)
Gliftic 5
Gliftic is a very easy to use graphical design program. Ideal for creating unique and fresh WEB decorations and backgrounds, the function keys let you experiment quickly and widely with images and colors.
---
48)
SystemSleuth 1.0
SystemSleuth is a computer surveillance program that secretly monitors all activity on your computer. View emails, passwords, instant messages, webcam images, printer activity, visited websites, microphone sounds, keyboard activity, and much more.
---
49)
Islam 5.61
Learn more about Islam religion(Quran, Hadith, Praying)
---
50)
SysGraph 1.1
Sysgraph is a program that monitors your network speed, RAM and CPU usage. It can optimize memory usage to make other programs run faster. It runs without installation so it keeps your system clean from unnecessary registry entries.
---
Browse Pages:
|<
1
[2]
[3]
[4]
[5]
>>
>|